I'm so excited that you stopped by
I am a licensed Clinical Psychologist in the state of California, a Board Certified Behavior Analyst at the doctorate level (BCBA-D), a Funtional Nutritional Therapy Practitioner (FNTP), and a Certified Integrative Mental Health Professional (CIMHP). I have spent the last 21+ years working with children and families in the field of Autism/Developmental Disabilities and Applied Behavior Analysis (ABA). I started work in Autism as a front line behavioral therapist with children while I was in junior college. From that day forward I knew that Autism was not a job, but a calling for me. I worked my way up through the ranks as a Clinical Supervisor to executive level management, where in my last position I oversaw the day to day operations, of a corporate Applied Behavior Analysis (ABA) company.
For so many years, Autism and working with children and their families was my only professional passion. I love helping kids achieve independence and seeing families make positive shifts in their overall quality of life. But, as we age and grow we develop other passions too, right!? Health and wellness (particularly in the realm of functional nutrition) has become my other driving force over the past few years. I decided to further my credentials by diving into nutrition studies. The foods we eat are what we fuel our bodies and our minds with, and to a great extent are what determines our overall health. This is a crucial pillar of health that is often overlooked in the mental health space. It is my goal and passion to bring my knowledge and services together in one place (psychology, behavior modification, and functional nutrition), in order to provide more comprehensive care, tailored to the individual. 
I can tell you that using food as medicine CAN and WILL improve your overall health. You don't have to rely on prescription medications to mask the symptoms of bigger underlying conditions. I too have struggled with weight, body image, binging and restrictive eating, undiagnosed skin conditions, brain fog, fatigue, poor digestion, and fertility challenges. I spent years in the hamster wheel of calorie counting, under-eating, and over-exercising. I have eaten all kinds of "diets", only to realize that diets never truly work. I know your pain! It wasn't until I experienced some terrifying physical symptoms and ended up being hospitalized  that I had to reevaluate what I was doing. I started doing my own research, challenged my western medical providers with questions about holistic approaches to care, and learned how I could start using food as medicine to get my health back on track. I now live a healthy and vibrant life. I no longer weigh myself obsessively, and instead focus on how I feel in my body as the truest indicator of my health. I'm able to support the health and vitality of my family by feeding them well. I am raising my daughter to grow up knowing what foods will nourish and fuel her body, that her body is strong and capable, and that she has the power to do anything she puts her mind to.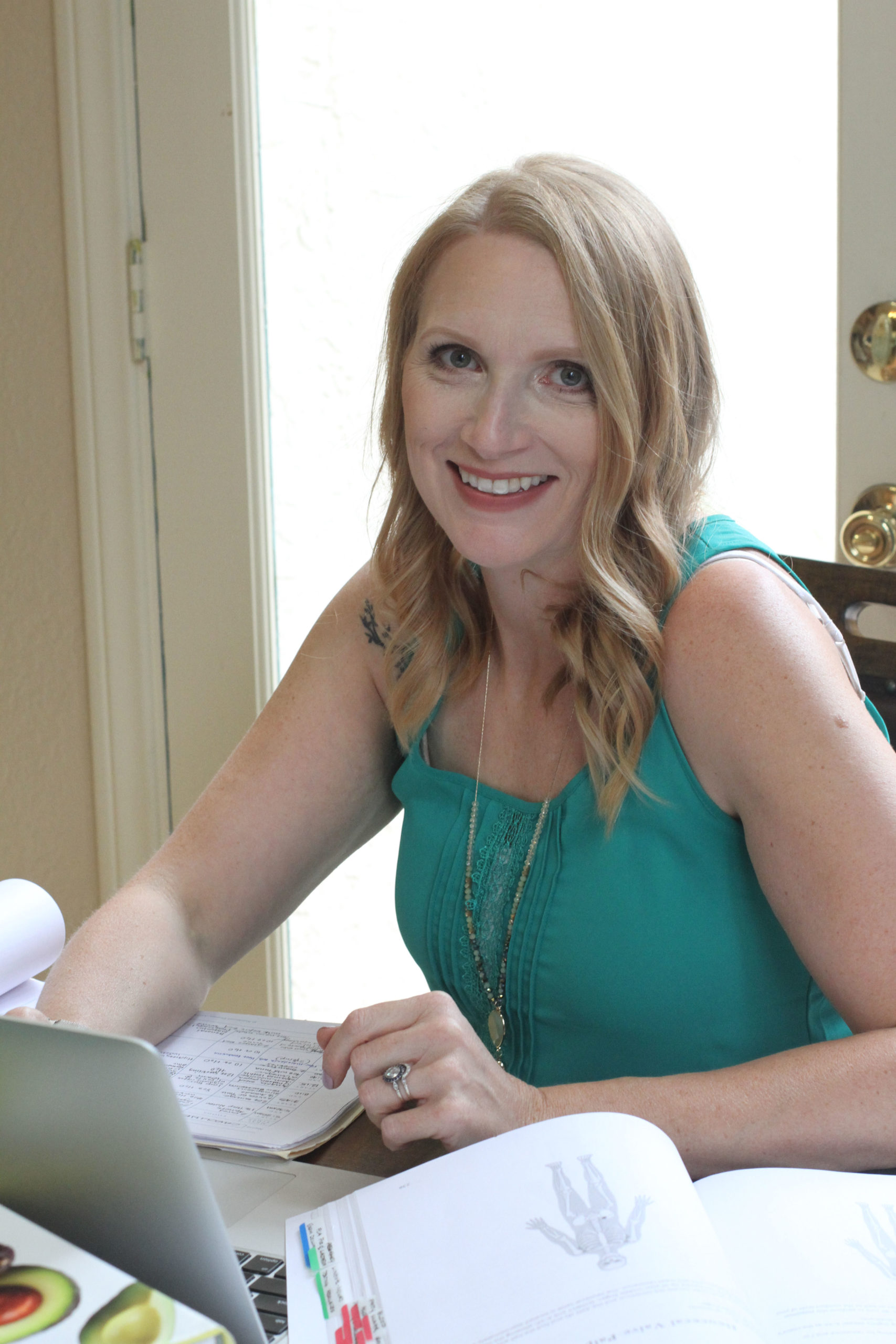 The powerful shifts that I have experienced in my own life, coupled with my experience in mental health, behavior modification, and functional nutrition provide me with the unique skillset to help others make positive shifts in their life. It is my goal to help people take the guess work out getting healthy… to help them Nourish & Flourish!
I am so excited to meet and work with you!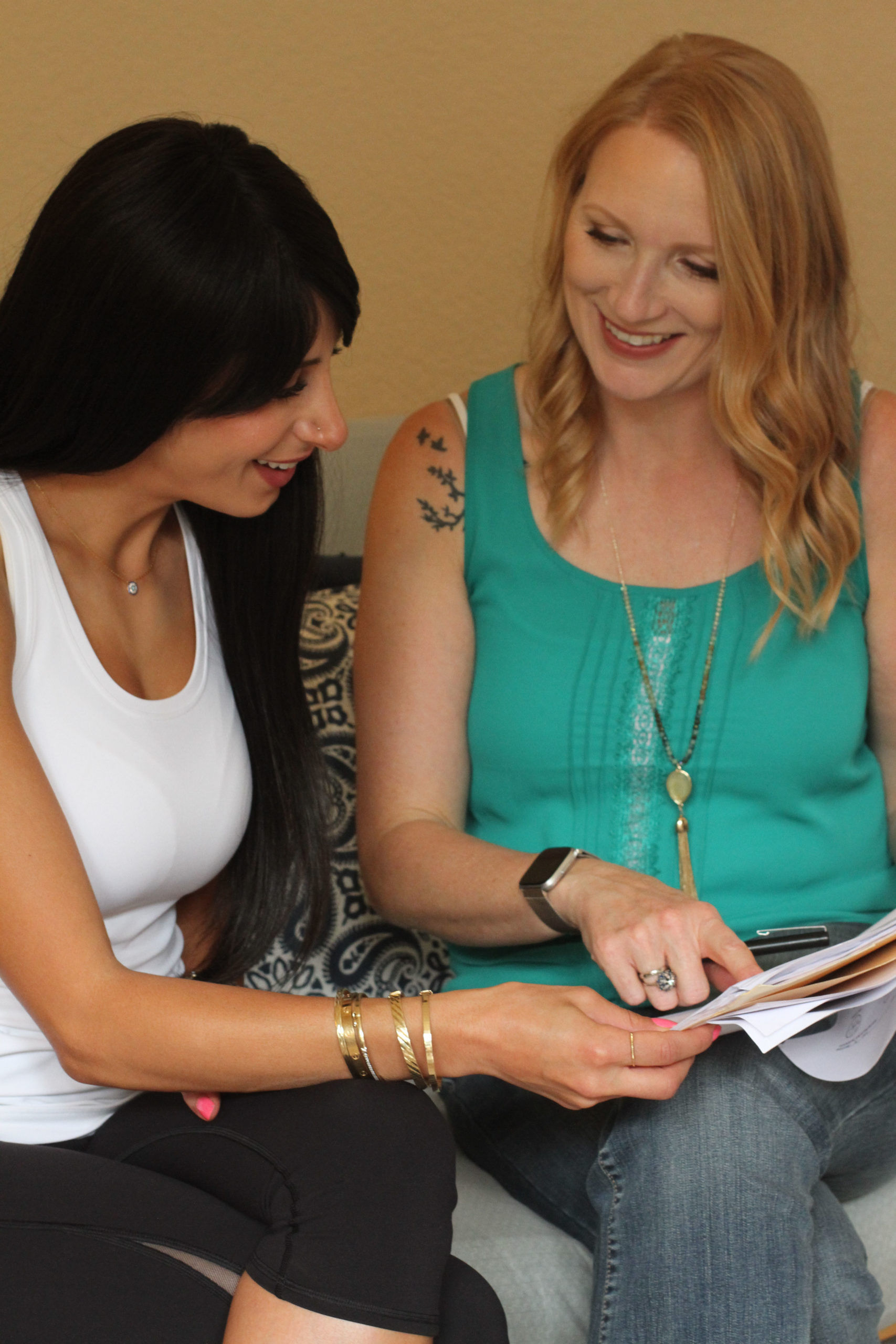 Psychological Services
Outpatient therapy for children, adolescents, and families. Specialities include Autism, ADHD, Learning and Developmental Disabilties, Depression and Anxiety. 
Applied Behavior Analysis
Functional Behavior Assessments, Parent/Family Coaching and Consultation, and IEP Consutlation. My goal is to provide the tools necessary to promote independence and inclusion, in turn improving quality of life for both child and family. 
Functional Nutritional Therapy
Bio-individually focused diet/lifestyle assessments and nutrition plans to help regain your vitality and promote physical and mental health. 
During this 20 minute meeting, I'll devote my time to exploring your primary health and behavior concerns, explain my process, and see if we are a great fit to work with one another.
One call just might change your life!
"Working with Dr. Huarte opened my eyes to the important role that nutrition plays in overall emotional and physical wellbeing. Dr. Huarte is extremely knowledgeable and paced with me as I slowly made positive changes in the foods that I eat. She was non judgmental and made me feel comfortable talking about the challenges in my life. Little by little I learned how to let go of the "diet mindset" and think more about what my body needs. I always looked forward to my sessions with Dr. Huarte. It was such a pleasure to work with someone as professional and understanding as her!"
– Rochelle S.